Technology
PROMMAX – is manufacturer in the industry of woodwork, included in Promesa Group, what gave us opportunity to invest in production plant, expand technologically and increase a turnover considerably.
Long experience in production, implementation of modern technologies and constant innovation of our products recognised as the best in the market as valued supplier of windows and doors. Best quality, beautiful form, rich colours of manufactured products are features thanks to which we meet increased demand from our customers.To meet the expectations of our customers we constantly improve the functional and aesthetic standards of our products. The clever design of wooden elements, complying with technological standards and precise selection, distinguishes our wooden windows from others offered in Poland. We use pine, mahogany, meranti and oak of the highest quality for the window production.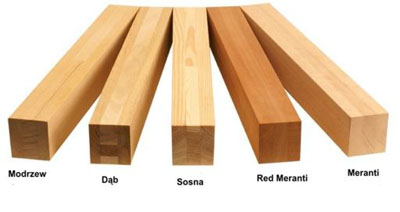 We use coatings that preserve wood and are resistant to weather. Water-soluble paints and varnishes do not flake off , are vapour-permeable and safe for health . We apply four painting layers: Impregnat which penetrates the wood to a thickness of 6mm, protects against fungi and mildew, undercoat, interlayer and topcoat (for meranti applied twice). The lacquer coat is resistant to ultraviolet rays which provides long lasting color effect.We offer a wide range of RAL colors and sky blue colors (illustrating wood structure) .
The window is distinguished by excellent performance in terms of high -quality GU enveloped ferrules. Around the whole perimeter of the window it allows the adjustment of pressure that affects the greater tightness and strength of the windows.Central handle is used to improve comfort of opening and closing, as well as trickle ventilation which is integrated into window frames to provide minimum ventilation requirements for naturally ventilated spaces. Our windows are equipped with standard energy-saving glazing package which consists of two thermofloat panes. The space between the panes is filled with the gas – argon.Standard thermal transmittance coefficient amounts for Us = 1.0 W/m2K ,what allows you stay warm at home.
Energy efficient wooden windows resulted from the use of cutting-edge technological solutions and may years of experience. Thanks to them the traditional applied raw material from hundreds of years is gaining outstanding technical parameters and is becoming high quality material: solid, stable , durable and resistant to variable weather conditions. Modern machines can significantly reduce or completely eliminate the release of environmentally hazardous chemicals.