Windows
WOODEN WINDOWS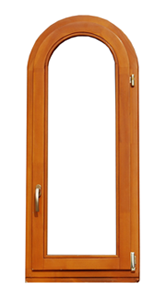 Each of us is seeking the peace and safety. We value elegant style, functionality and comfort. PROMMAX using the renewable raw material which is wood, offers exclusive solutions for the house.

Modern wooden PROMMAX windows are produced on the basis of technological high-tech solutions. At every stage of manufacture we take care of keeping strict norms guaranteeing the quality and the high standard of the workmanship.

In our offer you will find solutions adjusted to individual requirements. With the view to different types of buildings we created SOFT-LINE windows, perfectly fitting to modern or popular houses in the contemporary construction and windows in a rustic style, which we recommend to more traditional, as well as antique buildings. PROMMAX guarantees understanding of needs, the individuality, the excellent style and the prestige. Thanks to the best quality and the modernity our wooden windows win recognition of Customers.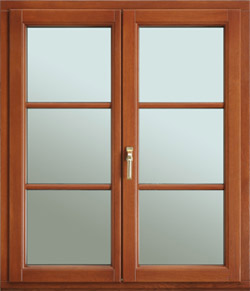 At the stage of preparing initial materials we attach importance to the proper selection of the raw material. We use selected wood for the production (top quality brand) lacking in such defects as knots, curls, sapstain. Putting finishing touches to the painting layer we use four coat system of water-colour, (undercoat, impregnant, interlayer, topcoat). Because of that the painting layer is resistant to ultraviolet radiation and variables of weather conditions. Applied technologies and proper materials guarantee correct window functioning for many years.

Our windows provide customers with the highest satisfaction when it comes to the energy-saving, by the lowest coefficient of a heat transfer in their houses. As a result of using 4-16-4 (argon) glazing unit, standard thermal transmittance coefficient amounts for k≤1,0 W/m2K - what guarantees considerable reduction of heat losses and heating costs.This technology also contributes to muffle the outside noise and increases significantly the comfort of staying warm in a place equipped with our windows.

The most important features of our windows:
specially selected wood material of the best quality – crucial element of the woodwork
rounded, soft edges of products characteristic of Soft-Line system, beneficial to appearance and durability of the varnish layer
unlimited opportunity of changing the shape, colour range and design of the offer
the most technologically advanced components available in Poland
enveloped ferrule system with micro-ventilation, based on technology leader in this field - GU
Sikkens and Teknos lacquer preserving colour depth and natural beauty of wood
Lifting mishandling device standard on RU window sashes
4x16x4mm glass, distinguished by the lowest coefficient of heat transfer, which amounts for k=1,0
Aluminium dripstones with a thermal inset
aluminium handle
Q-LON gasket
three-layer laminated solid wood
transparent lacquer painting, 4 layers: undercoat, impregnant, interlayer, surface layer
window pane drip cap
ten - year guarantee
Wood species
Pine – type of the coniferous wood characterized by an average density of about 500 kg/m3. Wood with good strength parameters. For number of years it is a traditional material used for woodwork production on account of its durability and susceptibility to processing.

Meranti - exotic wood imported to Europe from South-eastern Asia, mainly from Indonesia and Malaysia, commonly used for woodwork production. Meranti is the name used to refer to groups of species of genus Shorea trees. " It is characterised by varied specific weight (300 - 800 kg/m3). It also has a distinctive anatomical structure – attractively featured by transparent varnish layers.

Oak – has a density of about 560-680 kg/m3, great strength and hardness, and is very resistant to water. Oak has one of the greatest strength parameters of all wood types found in Poland.